Hi! My name is Kate Liu and I'm a visual development artist/colorist. I'm looking for work in the animation industry doing color keys, background paint, or keyframe illustrations. 
Keyframe illustration/Story moment
Story: Eastern warrior comes face to face with a serpentine creature inside a cave-like temple.
Interpretation: Taiwanese hand puppet show (布袋戲)
Character details and close-up.
Props detail of Polearm and Taiko Drum, re-styled into Art Deco style.
Keyframe illustration/Story moment
Story: Roald Dahl's James and the Giant Peach
Design style: Akira Toriyama + Shaun Tan
Genre: Sci-fi Anime
Blender 3.0 layout render.
Color keys for the Big City landing, and Flying Peach encountering Cloud Men, in pop-up book style.
Characters and Flying Peach designs.
Color key exercise for different lighting and moods.
Quick color exercises for different cinematic lighting, 5 minutes each.
Simplifying exercise, 15 minutes each.
Keyframe illustration for Toy Town, a table top diorama, with focus on lighting and mood.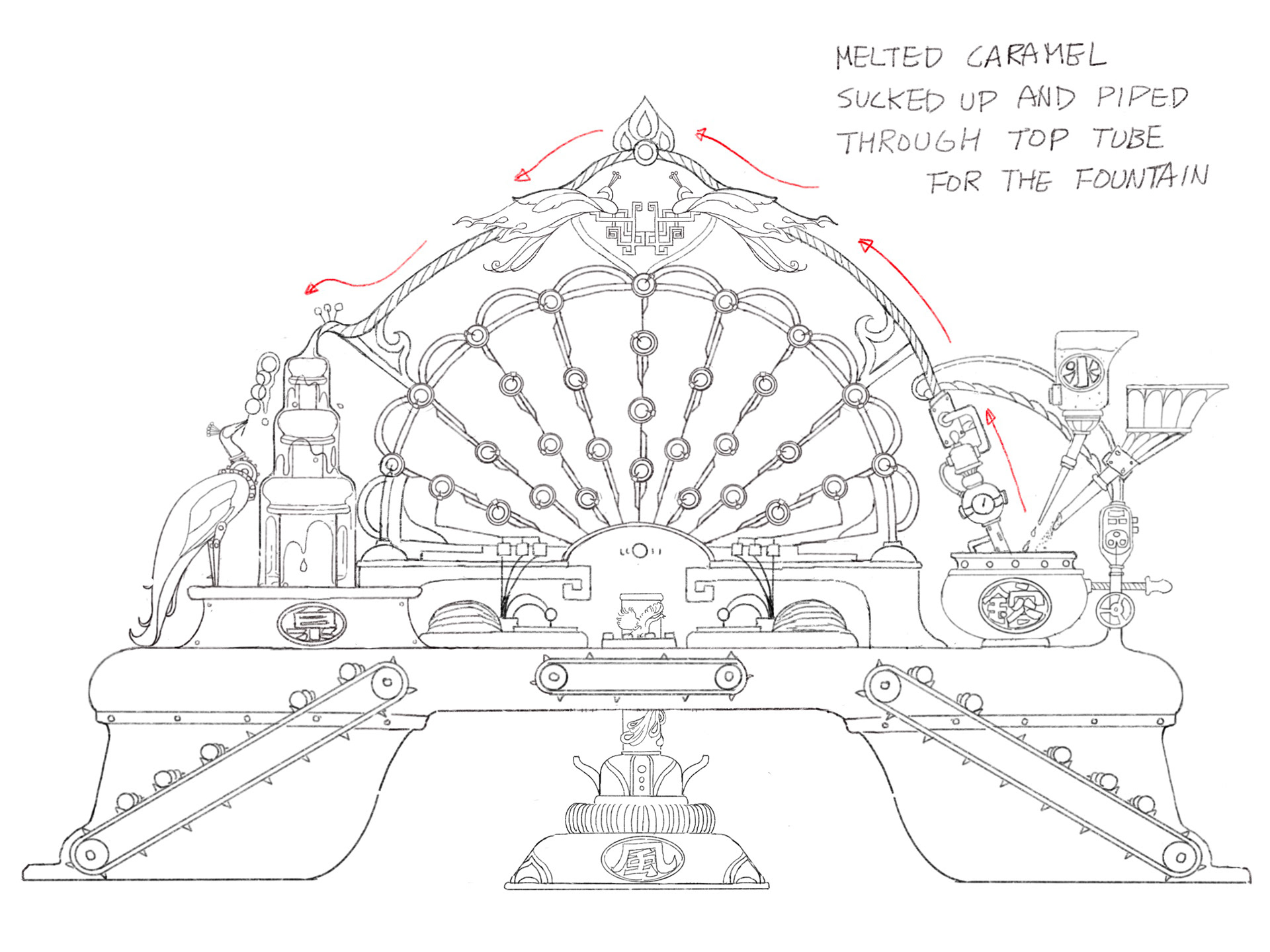 Hand-drawn form language designs for Indian architecture style gumball machine, steam-punk samovar, and Willy Wonka's Asian peacock themed candy machine.